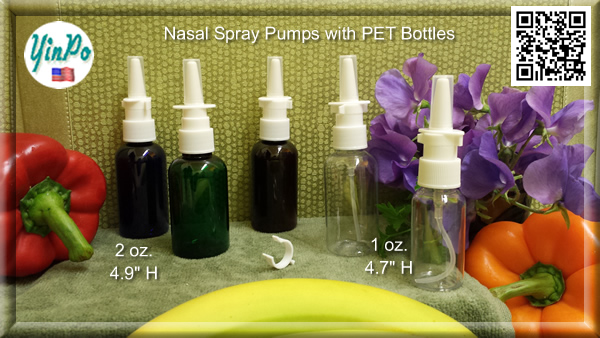 ---
Actuation per pump used to deliver medication upright applicator by means of the nostrils
Screw On Nasal Spray Fine Mist– estimate 0.10 ml per pump,  Upright Fine Mist Applicator with clips/stoppers
with 1 oz. PET bottle 4.7″ H, and with 2 oz. PET bottle 4.9″ H as per pictures shown
In Stock – Minimum Order 10 bottles.    We Take Overseas Orders – Shipped From California
All Sales Is Final + No Return + Nor Refund.
If New Customers We Urge You To Buy Small Quantities (10 bottles) For Sample Trials First,
Then Place Larger Quantities Later Next Orders.
If Freight Under Estimated After Shipped, Will Bill Separately. Thank You !!
Questions ? 415 – 924 -0606 Sophia Yu (USA)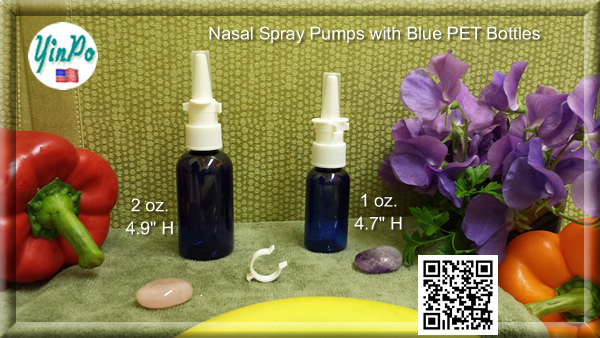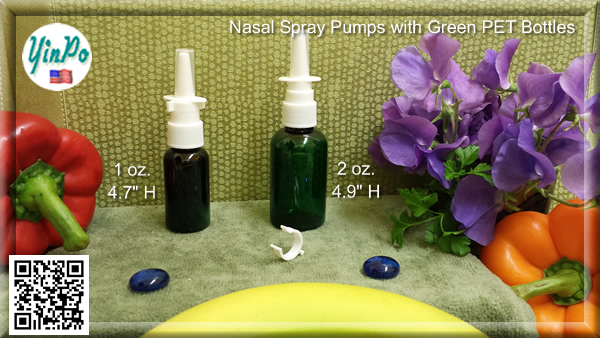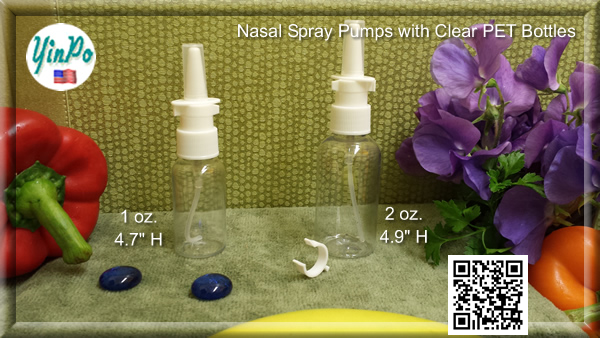 ---
The most effective method to Use Nasal Pump Sprays Properly
Alert :  Keep Reach Out Of Children's Reach
1 Wash your hands altogether with cleanser and water.
2 Blow your nose tenderly preceding utilizing the splash.
3. Hold the container with your thumb at the base and the initial two fingers at the best on either side of the spout. Take action bottle by splashing it into the air a couple of times.
4 Tilt your head somewhat forward. Tenderly embed the spout tip into one nostril. Push on the opposite side of your nose with one finger to shut off the other nostril.
5 Breathe in rapidly while pressing down on the pump bottle one time.
6 Repeat in other nostril.
7 Do not clean out your nose directly subsequent to utilizing the splash.
8 Wash your hands completely with cleanser and water.