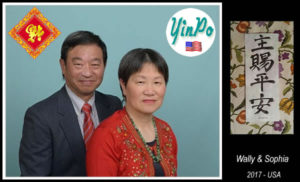 In 1997, Sophia started a home business in her small 900 square-foot condo in order to still be a stay-at-home mom for her two boys. Her husband Wally held a full-time job at the postal office for many years. Sophia is glad she made the right decision to work at home as an entrepreneur without having to be absent from her children while they were growing up. In the early years, Sophia had to work side jobs as a waitress during the days while the kids were at school, and as a hospice caregiver doing the midnight shifts to save up funds in order to launch her business. During this time, she also took computer courses at local community colleges to develop skills that would be necessary to run a business.
Sophia Yu is the President of YinPo Global Media, Inc. (YinPo was the name of her father). YinPo Global Media is a distributer of bottles, pumps, atomizers, and packaging, although we are also involved with internet marketing. Sophia is fluent in English as well as and Mandarin and Taiwanese . Starting in 2017, we have begun upgrading all our sites with new apps. ( Now therefore, O God, strengthen my hands. ) Nehemiah 6:9
Now years later, Sophia's two sons have grown up to become husbands and fathers themselves, caring for their own families. Sophia is a grandma now. God is good.
Sophia has been able to encourage many young families with her experience going through such a toilsome journey over the years. In early 2002, we were nearly bankrupt with an insurmountable debt. Through God's grace all the debt was paid off in 2006, and our credit was repaired in 2008. After all was said and done, there was no bankruptcy. Sophia made 9 videos of her story entitled "Near Bankrupt + Debt Paid Off" which she posted on You Tube to encourage younger generations not to give up, but to trust in the Lord. The childhood of one's children is the most important priority to focus on; the means and provisions to persist will come along through trusting in the provision of God. Though we did make mistakes along the way, they were opportunities for us to learn and grow. We are not perfect parents, but by God's grace our sons turned out mature and diligent .
In 2010, we relocated our warehouse shipping office farther up the coast to Crescent City from the San Francisco Bay Area. We'd like to take this opportunity to show our appreciation and express our thanks to all the customers that have supported us through the years since 1997.
Read More About YinPo_USA  ………. Terms, Conditions & Privacy Polices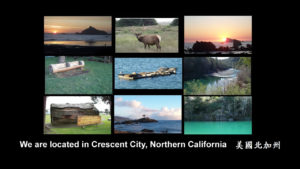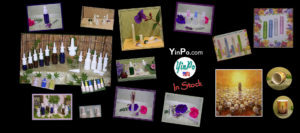 What we carry are : will add more pictures & videos later